Often, when going to visit a person who has a dog at home, people are at a loss as to what to give him as a useful gift. Real dog lovers will be happy for any gift associated with their four-legged friend. It is not necessary to spend a large sum of money in order to give a worthy gift.
Cake with a picture of a dog
You can come to visit a dog person with a delicious cake made to order. Modern confectioners can depict anything on the cake, including favorite pets. This can be a molded mastic face or a whole three-dimensional figurine of a dog. The filling is up to the client's choice.
The new collar
Every dog needs a collar and there's never a lot of them. Inexpensive collars are made of artificial leather, synthetic or plastic. They can be monochrome, decorated with drawings or artificial stones. Consultant in a pet store will help you find the right option for a particular breed. If you do not want to buy an ordinary collar, pay attention to examples in the form of necklaces. These models look great on small dogs.
Name locket on the collar
If your pet is lost, it will be easier to find with a name medallion on the collar. In addition to the name, the medallion prints the residential address of the dog and the phone number of the owner. They are made of stainless steel and engraved with a laser.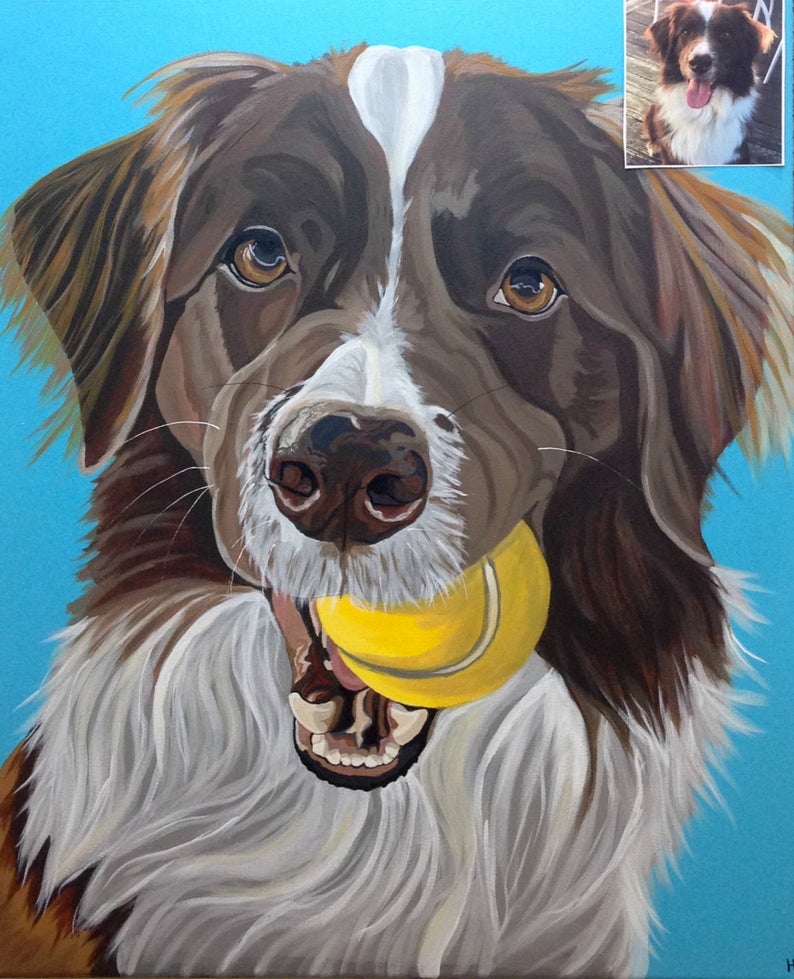 Frisbee
A Frisbee is a plastic flying disc with curved ends. Its design allows the disc to be thrown for long distances. It's great for active games with your dog. The rules are simple: the owner throws the disc and the dog has to catch it and bring it back. Dogs are excitedly involved in the game and enjoy running around the playground after the flying saucer.
Toys for the dog
Dogs at any age love to play. The more active the dog is, the better his health. For the normal development of the pet, he, as well as a child, needs special educational toys. They can be plastic, rubber or wooden. The consultant at the pet store will help you make the right choice.
A portrait of a dog
A real painting will please the dog lover. You can order it from an artist or, if you have creative talent, draw it yourself. You don't have to give a big picture. You can choose any variant of pet portraits. At the moment there are specialized companies online that are willing to make an order quickly and inexpensively. You will just need to get a photo of the dog. Such a portrait can be considered one of the best decisions when choosing a gift.